Kam na výlet
Rožmberk pond
Rožmberk Pond lies at an altitude of 427 m, in the district of Jindřichův Hradec, approx. 6 km north of Třeboň. It is the largest pond not only in the Czech Republic, but also in Central Europe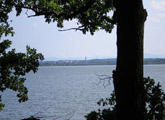 koupání
12km
Ano
Česká Kanada
Czech Canada - the heart of the park is located between Nová Bystřice, Kunžak and Slavonice. The attractive, unspoilt landscape is characterized by vast forests, granite boulders and numerous ponds.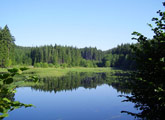 přírodní zajímavost
14km
Ano
Cyklovýlet na lesní pláži Staňkovského rybníka
Výlet za koupáním na lesní pláži Staňkovského rybníka – délka 13,8 km – výškový rozdíl – 250 m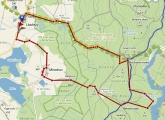 Cyklovýlety
14km
Ne
Fun park Roseč
Come and see our castle, the latest dinosaurs, new elves and other fairy tale figures. We look forward to seeing you in Mushroom Park.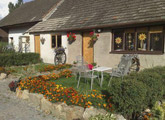 dětské aktivity
15km
Ne
Jindřichův Hradec
BEER CUT IN THE BLACK EAGLE BREWERY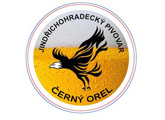 Minipivovary
15km
Ne
Jindřichův Hradec
Pivovárek pánů z Růže, Vídeňská 159, 775 165 511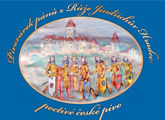 Minipivovary
15km
Ne
Chateau Třeboň
Třeboň Chateau is a Renaissance building in the southwestern part of the historic town of Třeboň. The town lies on the northern edge of the Svět pond, in the South Bohemian Region in the Czech Republic. Třeboň Chateau.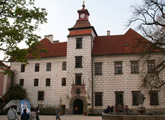 hrad/zámek
16km
Ne
Haugschlag gofcourse
Haugschlag is located in the "healthiest corner of Austria" and is part of the cultural landscape of southern Bohemia. Medieval towns, untouched nature, regional crafts and a diverse sports and cultural offer underline the uniqueness of this holiday paradise and attract golfers, nature lovers and those interested in culture and art alike.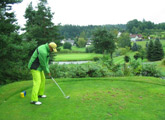 golf
16km
Ne
Herrensee
Beach swimming pool in Litschau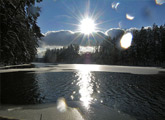 koupání
16km
Ne
Herrensee - public golf course
The first public club in Austria! GC Herrensee is a full member of the Austrian Golf Federation (ÖGV). 18-hole compact course (Par3) with sand obstacles (Bunker) and water obstacles, which also belong to the championship courses. For example: You can play here without membership and aptitude test (Green Card). We will be happy to lend you golf clubs for play - no personal equipment is required. Uncomplicated start: All you need is sports shoes. Built on the motto: "pay & play". You only need basic knowledge to play here. You do not need any equipment, aptitude test or membership. Golf includes fun. Game from 14 €
golf
16km
Ne